Personal Safety
TIMOR-LESTE HAS EXTENDED ITS NATIONWIDE STATE OF EMERGENCY THROUGH DECEMBER 3 TO STEM THE SPREAD OF CORONAVIRUS DISEASE (COVID-19). OFFICIALS CONTINUE TO BAN PEOPLE WHO SHOW SYMPTOMS OF COVID-19 EXCEPT FOR THOSE IN A MEDICAL EMERGENCY, FROM USING PUBLIC TRANSPORT.  THE COUNTRY'S BORDERS REMAIN CLOSED TO FOREIGNERS, THOUGH THE GOVERNMENT WOULD CONSIDER APPEALS. THOSE WHO WISH TO ENTER MUST OBTAIN OFFICIAL APPROVAL BEFORE TRAVEL. INCOMING PASSENGERS MUST TEST FOR COVID-19 BEFORE DEPARTURE AND UNDERGO ANOTHER TEST AND QUARANTINE FOR 14 DAYS AT GOVERNMENT DESIGNATED FACILITIES UPON ARRIVAL. TRAVELERS CAN LEAVE THE ISOLATION SITES UPON TESTING NEGATIVE FOR COVID-19 AT THE END OF THE ISOLATION PERIOD. INTERNATIONAL PASSENGER FLIGHTS REMAIN SUSPENDED, EXCEPT FOR MEDICAL EVACUATIONS, HUMANITARIAN FLIGHTS, AND GOVERNMENT OPERATIONS. THE GOVERNMENT WILL LIKELY CONTINUE TO ADJUST RESTRICTIONS IN THE COMING WEEKS, DEPENDING ON LOCAL COVID-19 ACTIVITY.
Note: this page contains basic risk information. For more details, please contact the Risk Services Office at risk@berkeley.edu.
If you are traveling to Timor (East) on University-related business, please sign up for the University's travel insurance program by going here. For more information on the travel insurance program, please go here.
Because everyone's health is unique, we suggest seeking the advice of a medical professional before traveling internationally. Members of the campus community interested in protecting their health while abroad may schedule an appointment with the University Health Services International Travel Clinic.    
Timor-Leste was a Portuguese-dependent territory until colonial withdrawal in 1975, after which Indonesia occupied the country. In 1999, after years of fighting the Indonesian security forces, the East Timorese electorate overwhelmingly voted for independence from their western neighbor. Timor-Leste is a semi-presidential system, with the president as head of state and the prime minister as head of government. Although the role is largely symbolic, the president is able to veto some legislation. Real power rests with Parliament and the prime minister. Xanana Gusmao, a former president, came to power as prime minister in July 2012 after establishing a ruling coalition between his National Congress of Timorese Reconstruction (CNRT) party and several smaller parties. In February 2015, Gusmao resigned as prime minister, later accepting a ministerial position in the cabinet. Gusmao cited inefficiencies within the cabinet and his desire to hand power to a new generation of leaders as primary reasons for the resignation. Francisco Guterres, leader of the Revolutionary Front for an Independent East Timor (FRETILIN) opposition party, was elected president in May 2017. As a result of a political impasse following the May 2017 elections, President Guterres announced in late January 2018 that Parliament would be dissolved and a new election called. Following parliamentary elections held May 12, a coalition of three opposition parties won a majority of 34 of the 65 seats in Parliament, and Jose Maria Vasconcelos, also known as Taur Matan Ruak, was inaugurated as prime minister. Although currently politically stable, several issues, including high levels of poverty, a history of ethnic conflict, corruption, and the presence of paramilitary organizations in the country may exacerbate anti-government tensions. Despite this, the threat of such unrest sparking wider political instability in the short-to-medium term is low. 
The capabilities and responsiveness of security services in Timor-Leste are generally poor (risk is high). Although Timor-Leste has a number of different security forces, local officers of the Community Protection Unit and Traffic and Road Safety Unit are likely to be most relevant for foreign nationals, expatriates, and local staff. Police officers are typically unable to speak foreign languages. Corruption and human rights abuses are a concern, including brutality, arbitrary arrests, and torture. In Timor-Leste, foreign nationals should always contact their diplomatic mission, in addition to local security forces.
Criminal activity is most prevalent in urban and tourist locations, including Dili and popular beaches.  Nonviolent crime poses a high threat to foreign nationals, expatriates, and local staff and is widespread in Dili and surrounding districts. Thieves typically target purses, bags, wallets, electronic devices, and other valuables. These opportunist crimes can occur anywhere, but especially near tourist attractions including Timor Plaza, Christo Rei, and Tasi Tolu; on beaches including Beach Road and Back Beach; and outside hotels and restaurants. Petty theft and smash-and-grab crimes from vehicles are most common. Foreigners can be targeted due to their perceived wealth.  Criminals can act alone and in groups.
Scams pose a low threat in Timor-Leste. However, official data is unreliable due to underreporting and poor government recordkeeping. Foreign nationals may be targeted for price gouging by local transport operators and vendors. 
Overall, the threat of violent crime in Timor-Leste is high; however, foreign nationals and expatriates are rarely targeted by criminals, excluding burglaries, which are more common when the residents are not home. Violent crime, including armed robbery, arson, rape, and assault, poses the highest threat in Dili, but cannot be ruled out across the country. Crimes are more likely to escalate late at night. Criminals in Timor-Leste rarely hesitate to use force if a victim resists; do not resist. 

Gender-based violence and/or discrimination poses a high threat in Timor-Leste. Sexual harassment, including groping of females, is common in Dili and other areas of the country. Violence against local women is widespread, but targeting of foreign nationals in sexual crimes beyond harassment and groping is rare.   Anti-LGBT harassment is possible in Timor-Leste, though incidents of violence directed at members of the lesbian, gay, bisexual, and transgender (LGBT) community are uncommon. Homosexuality is not illegal, but same-sex couples typically experience fewer legal protections. 

Organized crime does not usually affect foreign travelers but may impact expatriates and local personnel in Timor-Leste. Known organized gangs and martial arts groups remain active, despite being banned in 2013. These groups specialize in robbery, arson, and vandalism, in addition to clashing with rivals; extortion and black market sales may also occur in some areas.
Highway robbery and banditry pose a moderate threat in Timor-Leste. Organized groups and youth have been known to throw rocks at vehicles while traveling along the highway. These incidents typically occur at night.
Legal/Political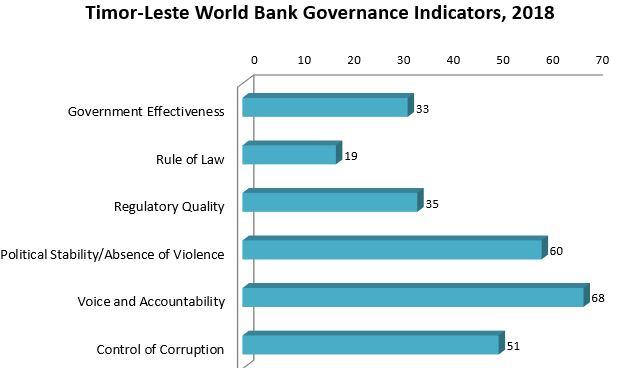 Criminal Penalties: You are subject to local laws. If you violate local laws, even unknowingly, you may be expelled, arrested, or imprisoned. If you are suspected of criminal activity, you may be incarcerated for up to one year pending investigation. Furthermore, some laws are also prosecutable in the United States, regardless of local law.
Arrest Notification: If you are arrested or detained, ask police or prison officials to notify the U.S. Embassy immediately.
SPECIAL CIRCUMSTANCES:
Timor-Leste continues to develop and strengthen its civil and governmental institutions. If you encounter problems while traveling or doing business in Timor-Leste you may find it difficult to identify legal or administrative remedies.
LGBTI Travelers: There is no legal protection based on sexual orientation or gender identity in Timor-Leste. However, since 2009, the penal code specifies that crimes motivated by the victim's sexual orientation (as well as ethnicity, religion, disability, etc.) may be subject to higher penalties. Although there are some openly gay public personalities, LGBTI individuals generally maintain very low profiles. Several LGBTI organization exists, and there have been no formal reports of discrimination based on sexual orientation or gender identity, due in part to limited awareness of the issue. Discrimination may be underreported due to the lack of recourse stemming from the absence of formal legal protections.