Personal Safety
AUTHORITIES IN URUGUAY ARE LIKELY TO MAINTAIN ENTRY RESTRICTIONS FOR MOST NONRESIDENT FOREIGN TRAVELERS THROUGH AT LEAST NOVEMBER, AS PART OF THE NATION'S CORONAVIRUS DISEASE (COVID-19) RESPONSE PLAN. ALL ARRIVING PASSENGERS MUST PRESENT A NEGATIVE COVID-19 TEST TAKEN WITHIN 72 HOURS OF ARRIVAL. ALL PERSONS ENTERING THE COUNTRY MUST COMPLETE A SEVEN DAY SELF QUARANTINE.  IF THE TRAVELER IS STAYING IN THE COUNTRY FOR MORE THAN SEVEN DAYS, THE TRAVELER WILL BE REQUIRED TO TAKE ANOTHER COVID-19 TEST ON THE SEVENTH DAY OR TO COMPLETE AN ADDITIONAL SEVEN DAYS OF SELF QUARANTINE. AUTHORITIES COULD REIMPOSE, EXTEND, FURTHER EASE OR OTHERWISE AMEND ANY RESTRICTIONS WITH LITTLE TO NO NOTICE DEPENDING ON LOCAL DISEASE ACTIVITY. HIGHLY TARGETED LOCALIZED MEASURES COULD BE ENFORCED IN SOME AREAS ASSESSED TO BE HIGH RISK, PARTICULARLY IN BORDER AREAS SUCH AS RIVERA. 
Note: this page contains basic risk information. For more details, please contact the Risk Services Office at risk@berkeley.edu.
If you are traveling to Uruguay on University-related business, please sign up for the University's travel insurance program by going here. For more information on the travel insurance program, please go here.
Because everyone's health is unique, we suggest seeking the advice of a medical professional before traveling internationally. Members of the campus community interested in protecting their health while abroad may schedule an appointment with the University Health Services International Travel Clinic.    
Geopolitical threat is considered low for Uruguay. The country is considered a stable democracy. Uruguay is a representative democratic republic, with a presidential system. The president, who is the head of both state and government, has full executive power. Uruguay has a bicameral General Assembly with a Senate (upper house) and Chamber of Deputies (lower house). The judiciary is independent.  
President Tabare Vazquez of the ruling center-left Frente Amplio or Broad Front (since 2015) coalition, is head of state and government. Elections, held every five years, have been largely peaceful in recent times and have concluded without major incident. The primary opposition in the Chamber of Deputies is the conservative right-wing National Party. Uruguay has no pressing social, economic or political concerns, nor is it in major dispute with any of its neighbors.
Crime generally poses a moderate threat in Uruguay. Criminal activity is most prevalent in urban areas, especially parts of Montevideo.  
Nonviolent crime poses a moderate threat to foreign nationals, expatriates, and local staff, and is concentrated in Montevideo and tourist areas. Petty street crimes are also common in towns near the border with Brazil. Thieves typically target purses, bags, wallets, smartphones, and other electronic devices. Thieves operate on foot or on motorcycles. Most crime involving foreigners occurs at tourist attractions, shopping centers, public transportation hubs, and areas near hotels. Do not hang bags or clothing over chair backs. Secure them at your feet or in your lap. Punta del Este is a beach town, and special precautions should be taken to secure personal belongings. Thefts increase dramatically during the summer months (November-February), when tourists flock there. Criminals are sometimes armed and could violence against those who resist a robbery.  Scams pose a low threat to foreign nationals, expatriates, and local staff in Uruguay.
Overall, the threat of violent crime in Uruguay is very low compared to other South American countries; foreign nationals are rarely targeted by criminals. However, carjacking, robbery, and assault still pose a threat in Montevideo. Avoid carrying large sums of cash or using ATMs on the street; instead, use ATMs located inside a hotel, as people have been attacked after leaving banks. Local bus stations are often hotbeds of criminal activity. 
Gender-based violence and/or discrimination poses a low threat to foreign nationals, expatriates, and local staff in Uruguay. Verbal and sexual harassment affect locals more than foreigners and expatriates. Women walking alone are sometimes verbally harassed; the threat of a physical attack is much lower than a verbal one, but assault cannot be ruled out, especially at night and in isolated areas.  
Anti-LGBTQ violence does not systemically occur in Uruguay; same-sex couples are widely accepted, especially in larger cities.  
Organized crime does not usually affect foreign nationals or expatriates in Uruguay. Street gangs are present in Montevideo; however, there are few examples of organized crime groups in Uruguay compared to other South American countries.  
Highway robbery and banditry pose a low threat in Uruguay. The threat is highest in urban areas, along intercity highways, and near the Brazilian border. Criminals may target cargo trucks and private vehicles. These incidents can occur at any hour of the day; however, most robberies take place at night.
Legal/Political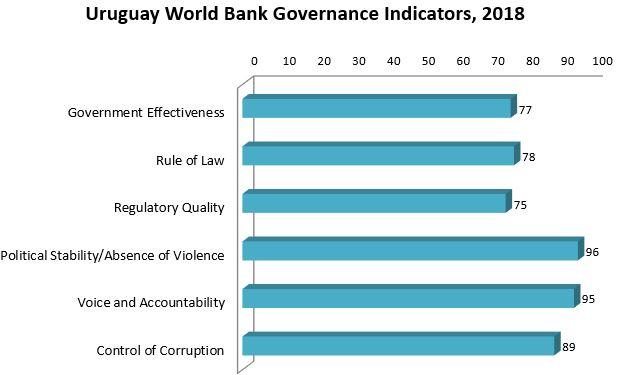 Criminal Penalties: While in Uruguay you are subject to local laws. If you violate local laws, even unknowingly, you may be expelled, arrested, or imprisoned. Furthermore, some laws are also prosecutable in the United States, regardless of local law.
Arrest Notification: If you are arrested or detained, ask police or prison officials to notify the U.S. Embassy immediately. 
Customs Requirements: Uruguay's Customs authorities may enforce strict regulations concerning temporary importation or exportation of certain items. These include precious jewels, gold, firearms, pornography, inflammable articles, acids, prohibited drugs, plants, seeds, and foodstuffs as well as antiquities and business equipment. Uruguayan Customs also prohibits the importation of subversive materials aimed at overthrowing the government or promoting anarchy, genocide, or other globally condemned practices. Contact the Embassy of Uruguay in Washington, D.C., or one of Uruguay's consulates in the United States for specific information regarding customs requirements.
Tourists are permitted to import personal effects, including jewelry, cameras, computers, sporting goods, etc., free of duty or taxes. Travelers bringing commercial goods into Uruguay must declare them to customs officers at the port of entry or face possible detention or seizure of the goods and criminal charges. 
Marijuana Policy: Recent changes in legislation allow Uruguayan citizens and permanent residents of Uruguay to purchase limited amounts of marijuana at government-approved pharmacies, join a registered marijuana club, or grow a limited amount of marijuana for personal use. Please note it remains illegal for tourists and other foreign visitors in Uruguay to purchase and consume marijuana. Anyone who purchases or consumes marijuana, and who does not fit into a legal category of use, may be arrested and prosecuted under Uruguayan law.
LGBTI Travelers: There are no legal restrictions on adult, same-sex sexual relations or the organization of LGBTI events in Uruguay.