Personal Safety
A STATE OF EMERGENCY REMAIN IN EFFECT THROUGH DECEMBER 31. OFFICIALS HAVE LIFTED A BAN ON INTER ISLAND TRAVEL FROM EFATE AS OF NOVEMBER 19, AND DOMESTIC TRANSPORT SERVICES HAVE RESUMED. TRAVEL FROM TANNA ISLAND REMAINS RESTRICTED. INBOUND COMMERCIAL INTERNATIONAL FLIGHTS AND CRUISE SHIPS REMAIN BANNED, THOUGH INTERNATIONAL CARGO FLIGHTS CONTINUE. OFFICIALS HAVE RESUMED REPATRIATION FLIGHTS, BUT CITIZENS FROM DESIGNATED HIGH RISK COUNTRIES ARE NOT ALLOWED TO ENTER UNTIL FURTHER NOTICE. TRAVELERS FROM LOW TO MEDIUM RISK LOCATIONS CAN ENTER THE COUNTRY WITH A COVID-19 TEST CONDUCTED WITHIN 72  HOURS OF DEPARTURE. OFFICIALS HAVE ALSO REDUCED THE QUARANTINE PERIOD FOR ARRIVING PASSENGERS TO 14 DAYS.
Note: this page contains basic risk information. For more details, please contact the Risk Services Office at risk@berkeley.edu.
If you are traveling to Vanuatu on University-related business, please sign up for the University's travel insurance program by going here. For more information on the travel insurance program, please go here.
Because everyone's health is unique, we suggest seeking the advice of a medical professional before traveling internationally. Members of the campus community interested in protecting their health while abroad may schedule an appointment with the University Health Services International Travel Clinic.   S
Since 1991, the country has experienced regular periods of political instability due to shifting tribal allegiances, power struggles, entrenched Francophone/Anglophone divisions, and stagnating economic and social development; these may provoke localized incidents of unrest in the future; however, conflict and violent disorder are unlikely.   
Drinking water may be unsafe in Vanuatu, especially in rural areas. Use only bottled, boiled, or otherwise purified water for drinking and cooking. Do not use ice cubes made from unpurified water sources. Eat only thoroughly cooked food served hot, or fruits and vegetables that you have cleaned and peeled; avoid salads. Consume only pasteurized milk and dairy products, or use powdered or canned milk and cured cheeses. Avoid street vendors and unregulated food establishments.
Legal/Political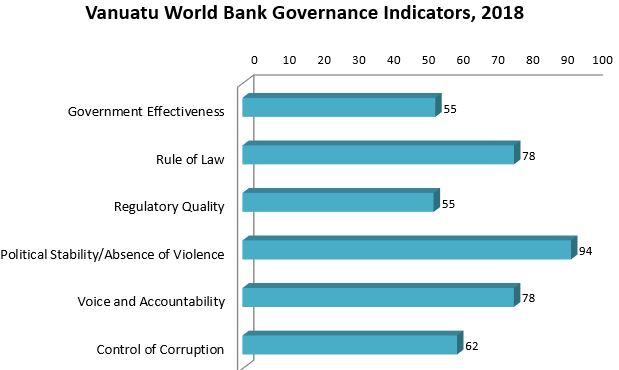 Criminal Penalties: You are subject to local laws. If you violate local laws, even unknowingly, you may be expelled, arrested, or imprisoned.  Furthermore, some laws are also prosecutable in the U.S., regardless of local law. 
Arrest Notification: If you are arrested or detained, ask police or prison officials to notify the U.S. Embassy immediately.
Customs: Vanuatu customs authorities may enforce strict regulations on importing or exporting items such as firearms, certain prescription drugs, wooden artifacts, exotic animals, food items, and sexually explicit material. Other products may be subject to quarantine. For specific information regarding customs requirements, contact the Permanent Mission of the Republic of Vanuatu to the United Nations, 800 Second Avenue, Suite 400B, New York, NY 10017, Telephone: (212) 661-4303; fax: (212) 422-3427, (212) 661-5544.
Natural Disasters: The United Nations University Institute for Environment and Human Security (UNU-EHS) The United Nations University Institute for Environment and Human Security (UNU-EHS) has consistently ranked Vanuatu number one on the World Risk Index for its many different types of natural disasters and its difficulties in recovering from them.  Visitors need to be aware of disasters which can occur at any time.
LGBTI Travelers: Same-sex sexual relations are criminalized in Vanuatu. However, there are no known incidents of the prosecution, targeting, or harassment of consenting adults. Vanuatu is a conservative country, and we recommend that you avoid public displays of affection.