Articles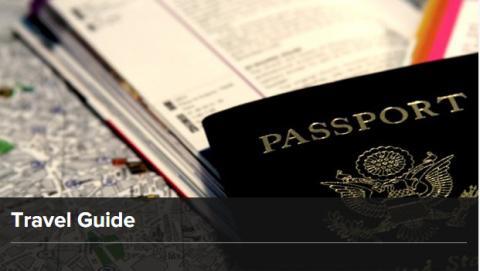 Personal Safety
THE U.S. STATE DEPARTMENT HAS ISSUED A DO NOT TRAVEL ADVISORY FOR YEMEN EFFECTIVE NOVEMBER 26, 2019 DUE TO TERRORISM, CIVIL UNREST, HEALTH RISKS, KIDNAPPING, ARMED CONFLICT AND LANDMINES.  TRAVELERS TO YEMEN ARE URGED IN THE STRONGET TERMS TO CONTACT RISK SERVICES AT LEAST TWO WEEKS PRIOR TO DEPARTURE TO MAXIMIZE PERSONAL SAFETY.
The Department of State urges U.S. citizens to defer travel to Yemen and encourages U.S. citizens currently in Yemen to depart.  The security threat level in Yemen is extremely high due to terrorist activities and civil unrest, and political protests can escalate quickly without notice. Terrorist organizations continue to plan attacks against private U.S. citizens and U.S. government interests throughout Yemen.
The U.S. government considers the potential threat to U.S. government personnel in Yemen to be serious enough to require them to live and work under strict security guidelines. The U.S. Embassy in Sanaa evacuated all non-essential personnel for six months from August 2013 to February 2014 out of an abundance of caution in consideration of threats emanating from the terrorist organization, al-Qa'ida in the Arabian Peninsula (AQAP).
On September 24, 2014, the Department of State ordered a reduction of U.S. government personnel from Yemen out of an abundance of caution. All U.S. government employees under the authority of the U.S. Chief of Mission who remain in Yemen are restricted in their movements and cannot travel outside of Sanaa. In addition, movements within Sanaa are severely constrained by the security situation. As a result, our ability to offer routine consular services and to assist U.S. citizens in an emergency remains limited. 
Terrorist organizations, AQAP, continue to be active throughout Yemen. The U.S. government remains highly concerned about possible attacks against U.S. citizens, facilities, businesses, and perceived U.S. and Western interests. Terrorists often do not distinguish between U.S. government personnel and private U.S. citizens. Terrorists may target areas frequented by Westerners, such as tourist sites, hotels, restaurants, grocery stores, and other frequently visited areas. U.S. citizens are urged to maintain a high level of vigilance and be aware of their surroundings. 
AQAP publicly claimed responsibility for a suicide bombing that killed dozens of demonstrators in the Yemeni capital of Sanaa on October 9, 2014, as well as the December 5, 2013 attack against the Yemen Ministry of Defense in the capital, which killed dozens of Yemenis and foreigners. Al-Qa'ida has also claimed responsibility for a number of kidnappings of westerners, and for numerous other attacks and kidnappings; the group also made threats against Westerners working in embassies and elsewhere.
U.S. citizens remain vulnerable to kidnappings and terrorist attacks, especially when in transit to and from residences or workplaces. All U.S. citizens are reminded to vary their routes and times, remain vigilant, report suspicious incidents to the Embassy, lock car windows and doors, and carry a cell phone. Throughout the country, U.S. citizens are urged to exercise particular caution at locations where large groups of expatriates have gathered. In recent months, AQAP and criminal gangs allied with AQAP have successfully kidnapped multiple Westerners throughout Yemen, including within the capital city. In September 2013 a U.S. citizen was kidnapped in the heart of Sanaa.  Local and international media reported the kidnapping of a British NGO worker and a British employee of an oil company in February 2014. 
U.S. citizens in Yemen should exercise caution and take prudent security measures in all areas, especially those areas frequented by Westerners, including maintaining a high level of vigilance, avoiding crowds and demonstrations, keeping a low profile, varying times and routes for all travel, and making contingency emergency plans such as ensuring travel documents are current. Travel is particularly dangerous in the tribal areas, where kidnappings have frequently occurred.
There is ongoing civil unrest throughout Yemen related to the political transition.  Demonstrations continue to take place in various parts of the country and are common in cities across Yemen including, but not limited to, Sanaa, Taiz, Hudaidah, and Aden. Even demonstrations intended to be peaceful can turn confrontational and escalate into violence. U.S. citizens should avoid areas of demonstrations, and exercise caution if in the vicinity of any large gatherings, protests, or demonstrations.
Since 2011, there has been ongoing unrest in Aden and surrounding areas in the south of the country. Anti-government protests, demonstrations by a secessionist movement, and increased terrorist activity by AQAP and associated groups have raised tensions in the city and have resulted in serious injury and loss of life. 
The Yemeni government fought a prolonged war against Houthi rebels in the north of the country between 2004 and 2010. The government declared a ceasefire, but the fighting, which originated in the Sa'ada governorate, continues between the Houthis and their tribal adversaries in northern Yemen, and has spread to the neighboring governorates of Al-Jawf, Amran, and Hajja. In late 2011 and early 2012, hundreds of Houthi militants and other armed irregular forces were killed in Sa'ada and Hajja governorates.  The violence flared up again in December 2013, resulting in significant loss of life, including the death of a U.S. citizen resident in Sa'ada, and subsequently reached other parts of the country.  In late September 2014, following the July 2014 take-over of Amran, the Houthis took control of the capital,, and continue to tighten their grip on the national government.  The fighting is ongoing, extremely violent, unpredictable, and is spreading into other parts of the country to include Hodeidah, Dahmar, Ibb, and Ta'izz.  Anti-American sentiment is high in the north and in the south and U.S. citizens are cautioned against travelling in the region. 
The Iranian government continues to support the Houthi rebel movement, and the Houthis publicly espouse an anti-American agenda. As reported in local and international media, in late January 2013, Yemeni security forces seized an Iranian boat bound for Yemen containing weapons, explosives, and money for the rebels. 
In addition, U.S. citizens are urged to avoid contact with any suspicious, unfamiliar objects, and to report the presence of such objects to local authorities. Vehicles should not be left unattended and should be locked at all times. U.S. citizens in Yemen are urged to register and remain in contact with the U.S. Embassy in Sanaa for updated security information (see the section on Smart Traveler Enrollment Program (STEP)/Embassy Location above). From time to time, the U.S. Embassy in Sanaa may temporarily close or suspend public services to review its security posture.
Travel on roads between cities throughout Yemen is dangerous. Armed carjacking, especially of four-wheel-drive vehicles, occurs in many parts of the country, including the capital. Yemeni security officials advise against travel to rural areas. The U.S. Embassy restricts the travel of its own personnel within Yemen, and the Government of Yemen may also place restrictions on U.S. citizens traveling outside Sanaa. Based on previous abductions of foreigners in Yemen, the Embassy recommends that U.S. citizens in Yemen avoid traveling between cities by car or bus. If travel to any of these areas is unavoidable, travelers may reduce the risk to personal security if such travel is undertaken by air. For additional information on travel by road in Yemen, see the Traffic Safety and Road Conditions section below.
Piracy in the Red Sea, Gulf of Aden, and Indian Ocean is also a security threat to maritime activities in the region. Boats and ships traveling through the Red Sea or the Gulf of Aden, including near the island of Socotra, are at risk of pirate attacks. In the last several years, there were hundreds of documented pirate attacks in Yemeni territorial waters in the Gulf of Aden and the Red Sea. Many of these crew members are currently being held for ransom. The threat of piracy extends into the Indian Ocean off the Horn of Africa as well. For further information, see the Department of State's International Maritime Piracy Fact Sheet and the United States Maritime Administration (MARAD) advisory on vessels transiting high risk waters.
MARAD has also advised that elevated regional tensions have increased the risk of maritime attacks being conducted by extremists to vessels operating in the Gulf of Oman, North Arabian Sea, Gulf of Aden, and the Bab el Mandeb regions.
MARAD recommends vessels at anchor, operating in restricted maneuvering environments, or at slow speeds should be especially vigilant, and report suspicious activity. U.S. flag vessels that observe suspicious activity in the area are advised to report such suspicious activity or any hostile or potentially hostile action to COMUSNAVCENT battlewatch captain at phone number 011-973-1785-3879. All suspicious activities and events are also to be reported to the U.S. Coast Guard National Response Center at the following toll free telephone: 1-800-424-8802, direct telephone 202-267-2675, or TDD 202-267-4477. The advisories are available on theMARAD website. 
Other potential hazards to travelers include land mines and unexploded ordnance from the 1994 civil war and other conflicts. This is of particular concern in the six southern provinces and in the northern highlands.  Most minefields have been identified and cordoned off, but there are still undetected and unidentified minefields in Yemen.
CRIME: Yemen is considered a medium to high threat environment for crime. Common petty or street crime exists in cities, particularly when valuables and cash are left in plain view. Burglaries and home invasions are not common, but violence against expatriates has risen in recent years in large part due to increased AQAP activity, civil unrest, and current economic conditions. There has also been an increase in reports of carjackings and assassinations, including within the expatriate community. The Yemeni justice system is slow and inefficient. Government ineffectiveness also led to a rise in crimes such as forgeries of land deeds and vehicle documents and corrupt business transactions. Local police forces are largely unaccountable, and frequently make arrests (including of U.S. citizens) on the request of influential families and tribes. Yemeni authorities rarely inform the U.S. Embassy when a U.S. citizen is arrested.
The ongoing political transition is sometimes expected to result in improvements to the functioning of Yemen's judicial system and other government agencies; however, the process will be slow, and travelers should not rely on significant assistance from the Yemeni government in the near term.
U.S. citizens are advised not to buy counterfeit and pirated goods, even if they are widely available. The bootlegs are illegal in the United States. 
HEALTH
Outside Sanaa and Aden, modern medical facilities are not readily available and emergency ambulance services are limited and often have attendants with little to no medical training. Doctors and hospitals often expect immediate cash payment for health services. It is important to bring an adequate supply of prescription medications for the duration of the traveler's time outside the United States. While many prescription drugs are available in Yemen, quality control is uneven, and the particular drug a traveler needs may not be available.
Legal/Political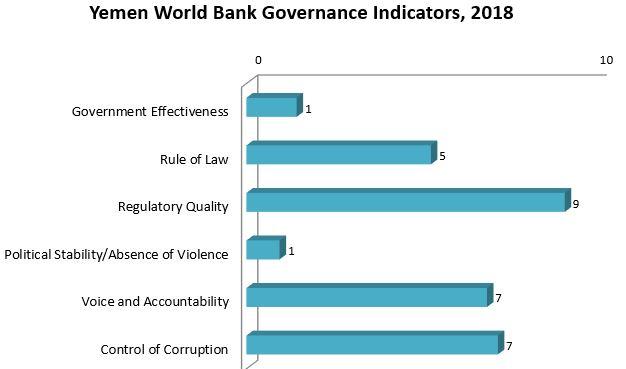 CRIMINAL PENALTIES: You are subject to local laws. If you violate local laws, even unknowingly, you may be expelled, arrested, or imprisoned. Individuals establishing a business or practicing a profession that requires additional permits or licensing should seek information from the competent local authorities, prior to practicing or operating a business.
While traveling in Yemen or another country, all travelers are subject to its laws even if they are U.S. citizens. Foreign laws and legal systems can be vastly different than our own. In Yemen, foreign travelers may be taken in for questioning if they don't have their passport with them. Driving under the influence of alcohol or drugs can land the driver immediately in jail. The criminal penalties in Yemen may be very different from what U.S. citizens are accustomed to in the United States.  Furthermore, some laws are also prosecutable in the United States, regardless of local law. 
Arrest Notification: If you are arrested or detained, ask police or prison officials to notify the Yemen Affairs Unit immediately. 
SPECIAL CIRCUMSTANCES: Photography of military installations, including airports, equipment, or troops is forbidden. In the past, such photography has led to the arrest of U.S. citizens. Military sites are not always obvious. If in doubt, ask specific permission from Yemeni authorities.
U.S. citizens who travel to Yemen are subject to the jurisdiction of Yemeni courts, as well as to the country's laws, customs, and regulations. This holds true for all legal matters, including child custody and travel restrictions. Women in custody disputes in Yemen will not enjoy the same rights that they do in the United States, as Yemeni law often does not work in favor of the mother. Parents should also note that U.S. custody orders might not be enforced in Yemen.
U.S. citizen women who are married to Yemeni or Yemeni-American men should be aware that their children may not be able to depart if the children are brought to Yemen. In many instances, women must obtain permission from their husbands to obtain an exit visa. They also may not be able to take their children out of Yemen without the permission of the father, regardless of who has legal custody. U.S. divorce decrees may not be recognized in Yemen, especially if the marriage took place in Yemen. U.S. citizen women who have married in Yemen and divorced in the United States have been prevented from departing Yemen by their ex-husbands.
LGBTQI RIGHTS: Consensual same-sex sexual relations are criminalized in Yemen. Penalties include fines, jail time, or death.