Articles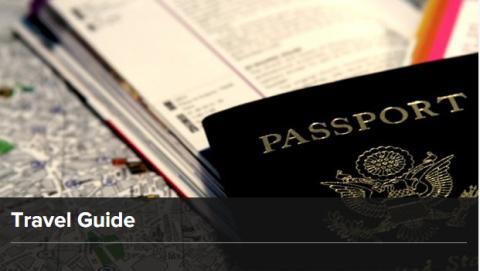 Personal Safety
AS OF NOVEMBER 12, AUTHORITIES IN ZAMBIA HAVE EASED SOME RESTRICTIONS PUT IN PLACE TO CURB THE SPREAD OF CORONAVIRUS DISEASE (COVID-19). COMMERICAL FLIGHTS ARE OPERATING, AND INTERNATIONAL AIR AND LAND BORDERS ARE OPEN. ALL INCOMING TRAVELERS MUST PRESENT A NEGATIVE COVID-19 TEST TAKEN NO MORE THAN 14 DAYS BEFORE ARRIVAL IN COUNTRY. TRAVELERS ARE RESPONSIBLE FOR MONITORING THEIR CONDITIONS FOR 14 DAYS. ANY COVID-19 SYMPTOMS MUST BE REPORTED TO MEDICAL AUTHORITIES. TRAVELERS ENTERING ZAMBIA WITH A TEMPERATURE OF 38C (100.4F) WILL BE REQUIRED TO UNDERGO COVID-19 TESTING. ANY OTHER TRAVELERS MAY BE RANDOMLY SELECTED FOR TESTING, HOWEVER, AUTHORITIES DO NOT STRICTLY ENFORCE THIS ORDER. TRAVELERS TESTED WILL BE REQUIRED TO QUARANTINE FOR 14 DAYS AT A GOVERNMENT FACILITY OR UNTIL TEST RESULTS ARE RELEASED. THERE RE NO QUARANTINE REQUIREMENTS FOR TRAVELERS WHO PRESENT A NEGATIVE COVID-19 TEST. AUTHORITIES COULD IMPLEMENT FURTHER PREVENTATIVE MEASURES OR EASE CERTAIN RESTRICTIONS, DEPENDING ON DISEASE ACTIVITY IN THE COMING DAYS AND WEEKS.
Note: this page contains basic risk information. For more details, please contact the Risk Services Office at risk@berkeley.edu. 
If you are traveling to Zambia on University-related business, please sign up for the University's travel insurance program by going here. For more information on the travel insurance program, please go here. 
Because everyone's health is unique, we suggest seeking the advice of a medical professional before traveling internationally. Members of the campus community interested in protecting their health while abroad may schedule an appointment with the University Health Services International Travel Clinic. 
The quality of health care in public facilities throughout Zambia is poor. Private medical facilities in urban areas are somewhat better. In a medical emergency, travelers may require evacuation to South Africa. To contact police, firefighters, or an ambulance, dial 999 – although for medical emergencies, the recommended ambulance provider is Speciality Emergency Services (SES), based in Lusaka near the Andrew Motel on the Great East Road (260-962-740-300, 260-977-770-302, or http://www.ses-zambia.com/). If you need medication, bring enough for the duration of your stay, as pharmaceuticals are in short supply. You may need to show proof of prescription for medication brought into the country. 
Air pollution is a problem in urban areas. If you have a chronic respiratory condition such as asthma, please consult a medical professional prior to your trip and carry appropriate medications. 
Travelers should assume the drinking water in Zambia is unsafe. To reduce the risk of gastrointestinal discomfort or illness, drink only bottled, boiled, or purified water. Avoid ice cubes. Travelers should use sealed, well-recognized brands of bottled water whenever possible. 
All food should be eaten well-cooked and hot. Fruits and vegetables should be peeled or soaked in disinfectant solution for at least 15 minutes prior to eating. Dairy products are often unsafe. Consume only pasteurized milk, or use powdered or canned milk. Eat cured cheeses only. Travelers should also avoid raw or undercooked meat dishes, which frequently harbor bacterial and parasitic pathogens. Street vendors and other unregulated food distributors often maintain substandard hygiene regimens and should be avoided. 
Travelers risk contracting a number of serious illnesses in Zambia, including: 
Malaria, transmitted via mosquito bites, year-round throughout the country.
Tuberculosis. The World Health Organization considers Zambia a high-risk country. Travelers staying for an extended period should get a pre-departure PPD skin test. Avoid crowded public spaces and mass transportation whenever possible.
Cholera, transmitted by contaminated food and water, particularly raw fish and shellfish.
Dengue fever, transmitted by mosquitoes. Risk is year-round and countrywide.
Typhoid, transmitted via contaminated water, milk, shellfish, and other foods.
Hepatitis A, transmitted via fecally-contaminated food and drink. Zambia is considered a high-risk country for Hepatitis A.
Hepatitis B, transmitted through infected blood and bodily fluids. Travelers should get a Hepatitis B vaccination prior to departure, and while in Zambia should avoid unsafe sex, invasive medical procedures, tattooing, and piercing.
Human immunodeficiency virus (HIV), transmitted through infected blood and bodily fluids. Travelers should avoid unsafe sex, invasive medical procedures, tattooing, and piercing.
Zika virus, transmitted via mosquitoes, year-round and throughout the country.
Trypanosomiasis, also known as African sleeping sickness, transmitted via tsetse fly bites. Risk of infection is greatest in rural areas.
Schistosomiasis, spread by parasites in fresh-water bodies. 
Crime is a major concern in Zambia, especially in Lusaka and in border areas. Lusaka's Cairo Road area is considered particularly dangerous. The border areas with the Democratic Republic of the Congo and with Angola are dangerous because military and rebel forces often cross borders to fight one another or engage in illicit activity. 
Violent crime is common in poorer sections of cities, as law enforcement frequently cedes control of those areas to criminal gangs. ATM-related crime is common, so travelers should do their banking inside upscale hotels or banks during daylight hours. Travelers should follow common-sense precautions such as not flashing jewelry or cameras and remaining alert to thieves in markets, tourist attractions, and other crowded public areas. If confronted by a criminal, do not resist. 
Foreigners should travel during daylight only and not use public transportation except as a last resort. Carjackings are common in the countryside, and also occur in cities as vehicles approach walled compounds and wait for automated gates to open. Four-wheel drive vehicles are favorite targets.  The best transportation options are personal vehicles or taxis arranged by reputable hotels or hosts. 
Legal/Political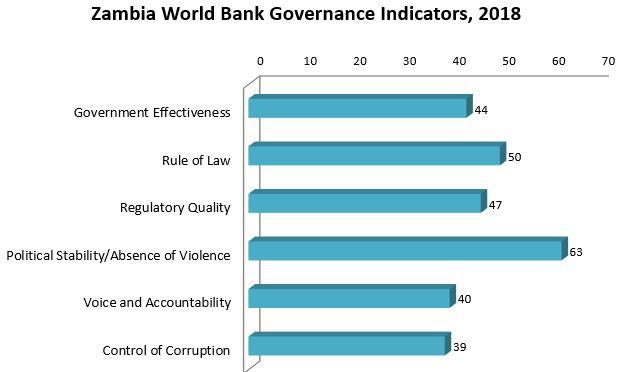 Criminal Penalties: You are subject to local laws. If you violate local laws, even unknowingly, you may be expelled or arrested. Furthermore, some laws are also prosecutable in the United States, regardless of local law. 
Arrest Notification: If you are arrested or detained, ask police or prison officials to notify the U.S. Embassy immediately. 
Drugs: Possession of more than 0.5 grams of an illegal substance can constitute drug trafficking in Zambia. The Zambian Drug Enforcement Commission has detained a number of U.S. citizens for possession of antihistamines, such as Benadryl and other over-the-counter medications, containing small quantities of diphenhydramine which is on Zambia's controlled substance list. Travelers in possession of such medications have been charged with drug trafficking, had their passports confiscated, and have been fined or jailed. When visiting Zambia, you should consider leaving such medications behind and carry prescribed medications in their original bottles with a doctor's prescription.
Wild Animal Products: It is illegal to purchase tortoise shells, rhino horns, elephant ivory, or any items made out of these materials. Other wildlife products, such as hippo teeth, crocodile teeth or skins, flat skins, horns, or animal bones, should only be purchased from animal product vendors licensed with Zambia's Department of National Parks and Wildlife, which provide certification of purchase. Travelers must present the items and certification of purchase in person to Department of National Parks and Wildlife officials within 45 days of departure to obtain an export permit. Permits for items derived from CITES regulated species, such as hippo or crocodile, may take a number of days to obtain, may include additional fees, and may require an import permit from a destination country. Wildlife products with no export permit will be confiscated upon departure and the Government of Zambia will prosecute offenders to the fullest extent of the law with penalties ranging from large fines to minimum five year prison sentences. It is illegal to export game meat in any form: dried, processed, or raw.
LGBTI Travelers: Zambian law criminalizes consensual same-sex sexual activity and penalties for conviction of engaging in "acts against the order of nature" are 15 years to life imprisonment. The lesser charge of "gross indecency" carries penalties of up to 14 years imprisonment.
LGBTI persons in particular are at risk of societal violence due to prevailing prejudices, misperceptions of the law, lack of legal protections, and inability to access health services.