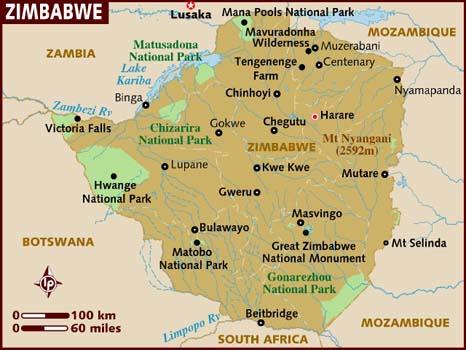 Compliance/Financial Considerations
If you intend to do any of the following in Zimbabwe, please contact Risk Services at risk@berkeley.edu or 642-5141:
Hire a local to work for you as an employee
Purchase or lease office or research space
Purchase or lease an automobile
Establish a long-term (over 90 days) or ongoing project
Conduct a clinical trial 
U.S. GOVERNMENT COMPLIANCE CONSIDERATIONS 
Foreign activities may trigger many U.S. laws, including:
Import Controls
Export Controls
Tax Reporting
Foreign Bank Account Reporting
Country Embargoes and Targeted Sanctions
Foreign Corrupt Practices Act
Anti-Boycott Laws 
Import Controls. UC employees must adhere to U.S. import requirements, and may need to enlist the services of a customs broker, especially for shipments arriving by sea and subject to the Importer Security Filing 71730, also known as ISF 10+2.
Export Controls. Export controls may apply to advanced software and technology, research data, and other sensitive assets. UC's Export Compliance FAQ contains useful information and can be found here.  Go here for the University of California plan for compliance with federal export controls. If you plan on taking or sending potentially export-controlled materials to Zimbabwe, consult the campus Research Administration Compliance Office at 642-0120.
Tax Reporting. The University and its employees may be taxed in foreign countries. The United States does not have a tax treaty with Zimbabwe. For more information about double taxation issues, contact the Controller's Office at:
Foreign Bank Account Reporting. The U.S. Treasury Department requires U.S. citizens with a financial interest in or signatory authority over a financial account in a foreign country, where accounts exceed $10,000 at any point during a calendar year, to report such accounts on a Report of Foreign Bank and Financial Accounts (FinCen Report 114). Those needing to complete the form should contact the Controller's Office at cashiers@berkeley.edu or 643-9803 for assistance. An IRS 1040 Schedule B form (Part III–Foreign Accounts and Trusts) must be filed by the signatory for any foreign bank account, regardless of the account balance.
Country Embargoes and Targeted Sanctions. In general, collaborations between University personnel and scholars at foreign institutions or organizations do not require export licenses unless they involve export-controlled or -restricted research or involve scholars in sanctioned countries. Before engaging in an international collaboration, the University needs to determine whether export licenses are required and to verify that the foreign collaborator is not blocked or sanctioned. The Office of Foreign Assets Control (OFAC) is responsible for enforcing all U.S. embargoes and sanctions. Depending on each country's embargo or sanction program, activities may be prohibited without specific authorization or license. UC's International Collaborations webpage contains additional information on this topic.   
The Foreign Corrupt Practices Act (FCPA) is intended to stop bribery. It prohibits offering to pay, paying, promising to pay, or authorizing the payment of money or anything of value to a foreign official. The term "foreign official" generally includes any employee or contractor of a foreign government, and may include individuals employed by foreign universities. It is also unlawful to make a payment to a third party knowing that all or part of the payment will go to a foreign official. For more information, review the federal government's Resource Guide to the U.S. Foreign Corrupt Practices Act. If you need further clarification, contact the UC Berkeley Office of Legal Affairs at 642-7122.  Transparency International's 2018 survey of perceived public sector corruption rated Zimbabwe at 22 out of 100 (160th out of 180 countries reviewed, i.e. very corrupt).
Anti-Boycott Laws.  The U.S. Department of Commerce is responsible for oversight of laws prohibiting individuals and entities from participating in boycotts not approved or sanctioned by the U.S. government. The Export Administration Act requires that requests to participate in such boycotts or to conduct activities in any of the boycotting countries be formally reported to the Department of Commerce and/or IRS.
For other compliance-related issues, refer to UC's International Compliance webpage.   
ADDITIONAL CONSIDERATIONS FOR DOING BUSINESS INTERNATIONALLY
Foreign Bank Accounts. Employees wishing to open a foreign bank account should contact the Controller's Office at cashiers@berkeley.edu or 643-9803. Requests to open accounts must be made through the Office of the President's Banking and Treasury Services Group by the Chancellor or the Chancellor's designee. 
Real Estate Agreements. Only employees with delegated authority to sign contracts on behalf of The Regents may enter into agreements, leases, or other contracts.  Foreign affiliates or operations must submit to the Real Estate Services Office property management agreements, personal property leases, or contracts with a term longer than one year or in an amount greater than $25,000 per year. The campus then seeks approval from the University president or designee. For more information, consult the Guidelines for the Establishment and Operation of Foreign Affiliate Organizations and Foreign Operations
Articles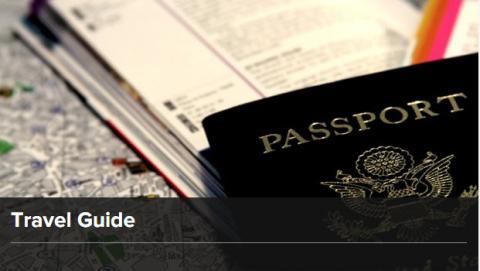 Personal Safety
DOMESTIC FLIGHTS IN ZIMBABWE RESUMED SEPTEMBER 21 WHILE AUTHORITIES ANNOUNCE THAT INTERNATIONAL COMMERCIAL PASSENGER FLIGHTS WOULD RESUME FROM OCTOBER 1. TRAVELERS TO ZIMBABWE WILL REQUIRE A NEGATIVE COVID-19 TEST TAKEN WITHIN 48 HOURS PRIOR TO ARRIVAL IN THE COUNTRY. ALL ARRIVALS IN THE COUNTRY ARE SUBJECT TO A 14 DAYS SELF QUARANTINE. PASSENGERS WHO TEST POSITIVE UPON ARRIVAL IN THE COUNTRY WILL BE REQUIRED TO QUARANTINE IN A GOVERNMENT APPROVED ISOLATION FACILITY. EXISITING RESTRICTIVE MEASURES TO SLOW THE SPREAD OF COVID-19 REMAIN IN PLACE. AUHTORITIES HAVE DEPLOYED ADDITIONAL SECURITY FORCES TO MANAGE THE LOCKDOWN. PESONS NOT ABIDING BY THE ORDERS MAY BE SUBJECT TO ARREST. ANTI-LOCKDOWN PROTESTS REMAIN A POSSIBILITY. ALL REGULATIONS ARE SUBJECT TO CHANGE AT SHORT NOTICE.
Note: this page contains basic risk information. For more details, please contact the Risk Services Office at risk@berkeley.edu. 
If you are traveling to Zimbabwe on University-related business, please sign up for the University's travel insurance program by going here. For more information on the travel insurance program, please go here. 
Because everyone's health is unique, we suggest seeking the advice of a medical professional before traveling internationally. Members of the campus community interested in protecting their health while abroad may schedule an appointment with the University Health Services International Travel Clinic. 
The quality of health care in throughout Zimbabwe is poor. Many medical professionals have left the country due to deteriorating economic conditions. The US Embassy maintains this list of English-speaking medical providers, but does not warrant the quality of their care. Individuals with serious and/or chronic conditions should consider deferring travel to Zimbabwe. In the event of a medical emergency, travelers should arrange for ambulance service through Medical Air Rescue Service (MARS), Emergency Medical Rescue Ambulance Service (EMRAS), or the Baines Avenue Medical Clinic in Harare. Seriously ill or injured travelers should expect evacuation to another country for treatment (most likely South Africa). If you need medication, bring enough for the duration of your stay, as pharmaceuticals are in short supply, and contact the US Embassy prior to departure to be sure you bring appropriate proof of prescription for medications brought into the country. 
Air pollution is a problem in urban areas. If you have a chronic respiratory condition such as asthma, please consult a medical professional prior to your trip and carry appropriate medications. 
Travelers should assume the drinking water in Zimbabwe is unsafe. To reduce the risk of gastrointestinal discomfort or illness, drink only bottled, boiled, or purified water. Avoid ice cubes. Travelers should use sealed, well-recognized brands of bottled water whenever possible. 
All food should be eaten well-cooked and hot. Fruits and vegetables should be peeled or soaked in disinfectant solution for at least 15 minutes prior to eating. Dairy products are often unsafe. Consume only pasteurized milk, or use powdered or canned milk. Eat cured cheeses only. Travelers should also avoid raw or undercooked meat dishes, which frequently harbor bacterial and parasitic pathogens. Street vendors and other unregulated food distributors often maintain substandard hygiene regimens and should be avoided. 
Travelers risk contracting a number of serious illnesses in Zimbabwe, including: 
Malaria, transmitted via mosquito bites, year-round throughout the country.
Tuberculosis. The World Health Organization considers Zimbabwe a high-risk country. Travelers staying for an extended period should get a pre-departure PPD skin test. Avoid crowded public spaces and mass transportation whenever possible.
Cholera, transmitted by contaminated food and water, particularly raw fish and shellfish.
Crimean-Congo hemorrhagic fever, spread via ticks or contaminated blood from other humans or animals, year-round and throughout the country.
Typhoid, transmitted via contaminated water, milk, shellfish, and other foods.
Plague, usually transmitted by fleas or infected rodents, particularly in the province of Matabeleland North.
Hepatitis A, transmitted via fecally-contaminated food and drink. Zambia is considered a high-risk country for Hepatitis A.
Hepatitis B, transmitted through infected blood and bodily fluids. Travelers should get a Hepatitis B vaccination prior to departure, and while in Zambia should avoid unsafe sex, invasive medical procedures, tattooing, and piercing.
Human immunodeficiency virus (HIV), transmitted through infected blood and bodily fluids. Travelers should avoid unsafe sex, invasive medical procedures, tattooing, and piercing.
Trypanosomiasis, also known as African sleeping sickness, transmitted via tsetse fly bites. Risk of infection is greatest in the provinces of Mashonaland Central, Mashonaland West, and Matabeleland North.
Schistosomiasis, spread by parasites in fresh-water bodies. 
Crime is a major concern in Zimbabwe. Petty theft, muggings, and pickpocketing are common in Harare, Bulawayo, Mutare and Victoria Falls. Although most incidents are non-violent, assailants have been known to use knives or guns to intimidate victims. Travelers are specifically targeted due to their perceived wealth; criminals follow foreigners until the opportunity for a crime presents itself. Travelers should follow common-sense precautions such as not flashing jewelry or cameras and remaining alert to thieves in markets, tourist attractions, and other crowded public areas. If confronted by a criminal, do not resist. 
The best way to get around in Zimbabwe is via private car with a known driver. hotel and telephone-dispatched taxis are the next-best option, although riders should negotiate fare in advance of departing in a taxi. Public buses are overcrowded, poorly maintained, and rife with pickpockets. Overland trips should be restricted to daylight hours with professional guides.
Political/Legal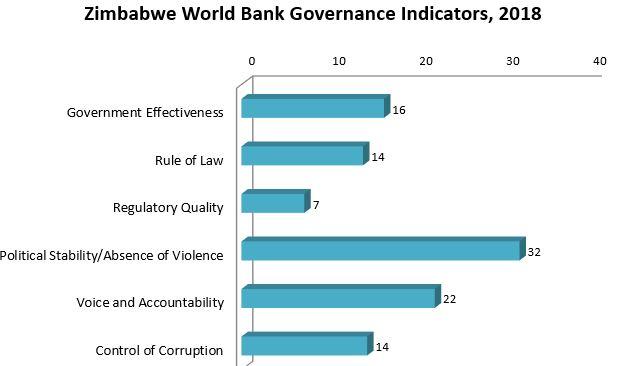 Criminal Penalties: You are subject to local laws. If you violate local laws, even unknowingly, you may be expelled, arrested, or imprisoned.  Furthermore, some crimes are prosecutable in the U.S., regardless of local law. 
Penalties for possessing, using, or trafficking in illegal drugs in Zimbabwe can be severe, and convicted offenders can expect average jail sentences of three to seven years and heavy fines. Authorities may detain you for questioning if you don't have your passport with you or for taking pictures of government buildings and police stations. 
Arrest Notification: If you are arrested or detained, ask police or prison officials to notify the U.S. Embassy immediately. 
Photography: Photographing the Munhumutapa Building, which houses the President's offices, is punishable by a jail term and there is no provision for paying a fine. It is not always apparent what the police deem sensitive and they have detained people for photographing anything they view as sensitive, no matter how innocuous it may seem. You should seriously consider the risks of taking pictures anywhere in Zimbabwe other than game parks and other obvious tourist attractions.
LGBTI Travelers:The constitution of Zimbabwe outlaws marriage between people of the same gender and allows for discrimination based on sexual orientation. Consensual sex between men is criminalized in Zimbabwe, with both parties subject to fines of 5,000 USD or a year imprisonment or both. While there is no explicit legal prohibition against sexual relations between women, societal violence and harassment against LGBTI individuals is pervasive.